If you happen to like fun..
Combining digital + print, our pop-up Photo Booth is proven to attract every kind of guest and provide hours of ludicrous entertainment.
The easy-to-use touch screen offers a live view countdown to ensure a smooth and carefree experience, while the instant prints will serve as a party favor your guests will still enjoy the next day.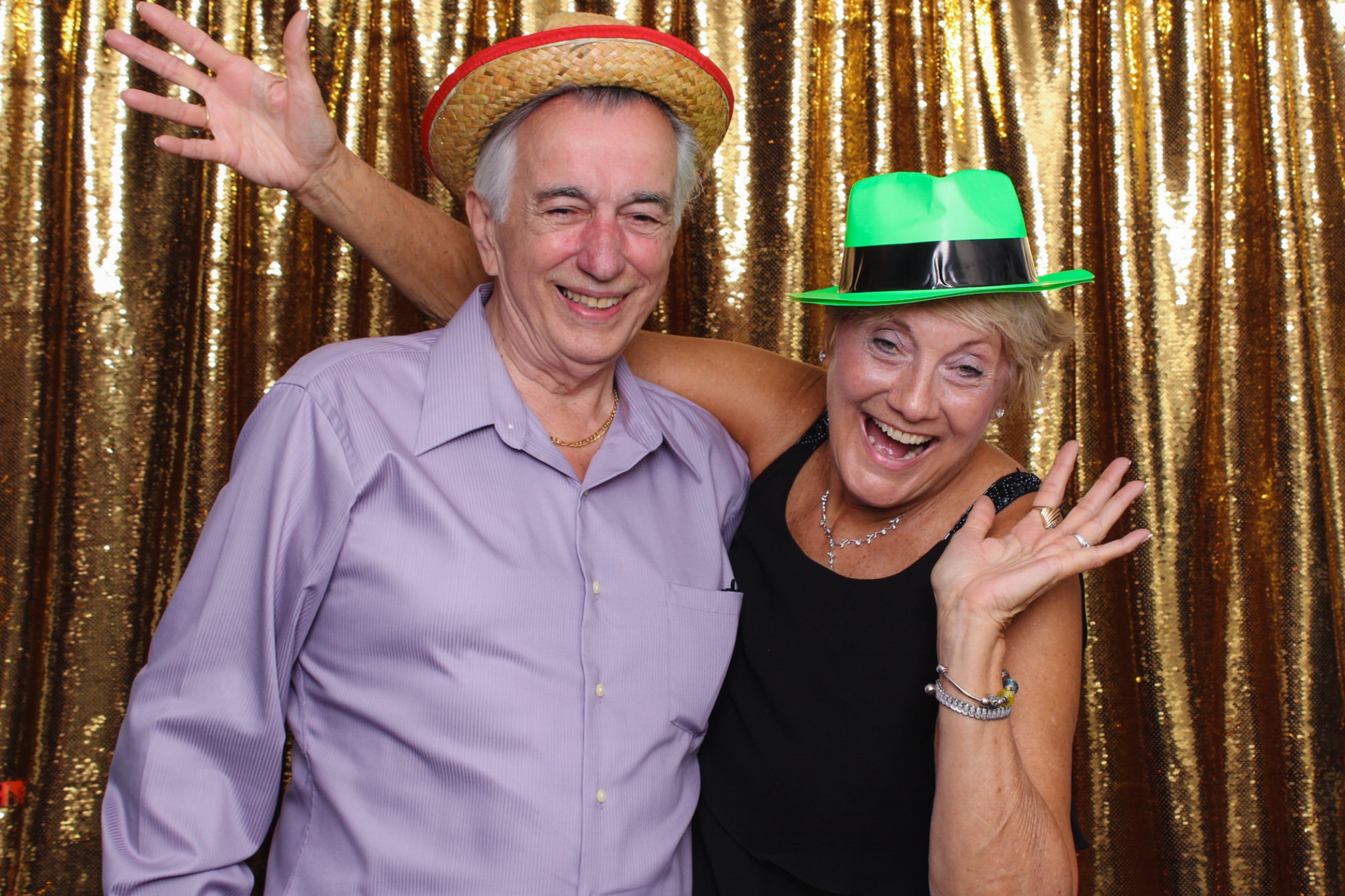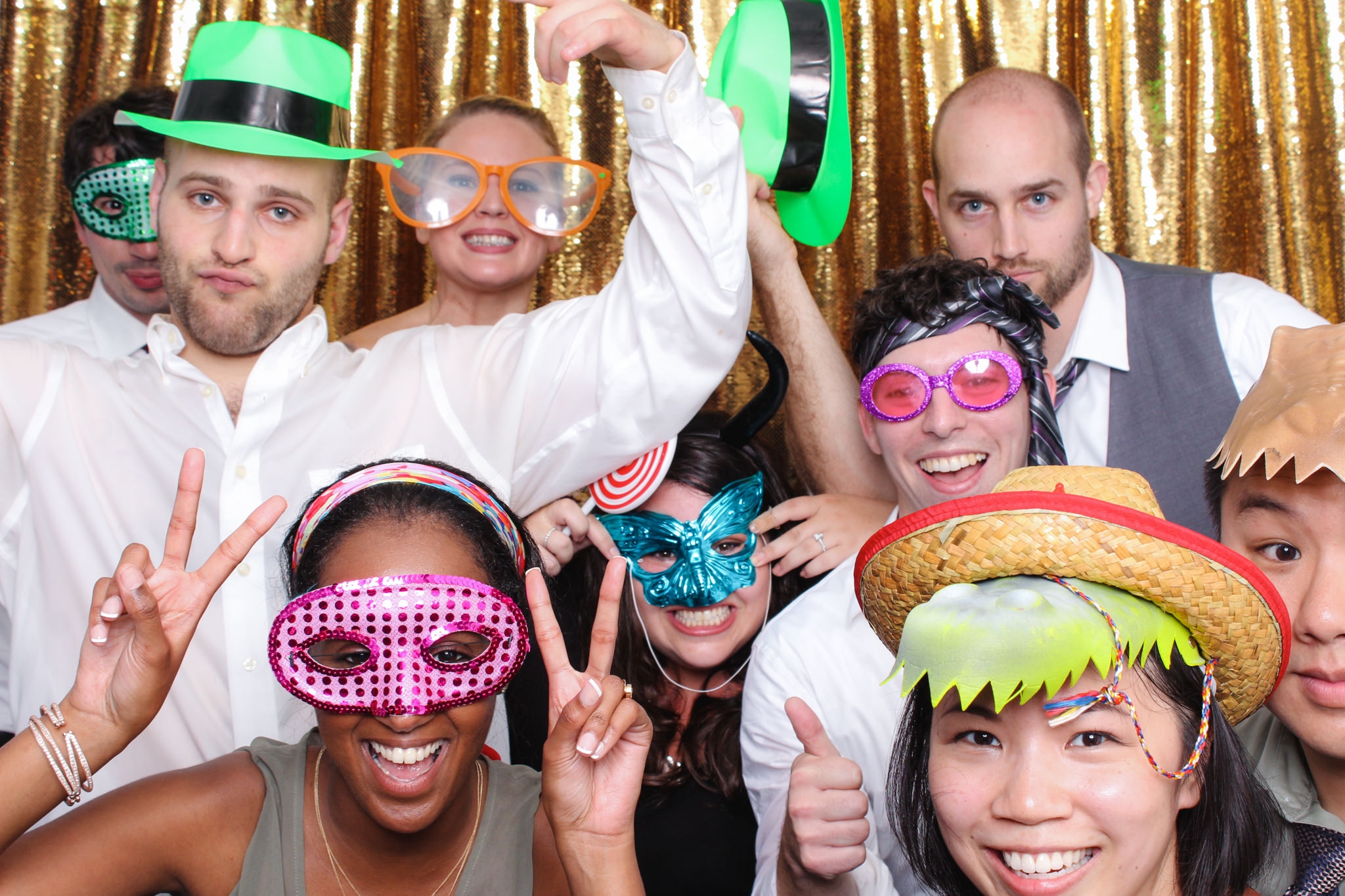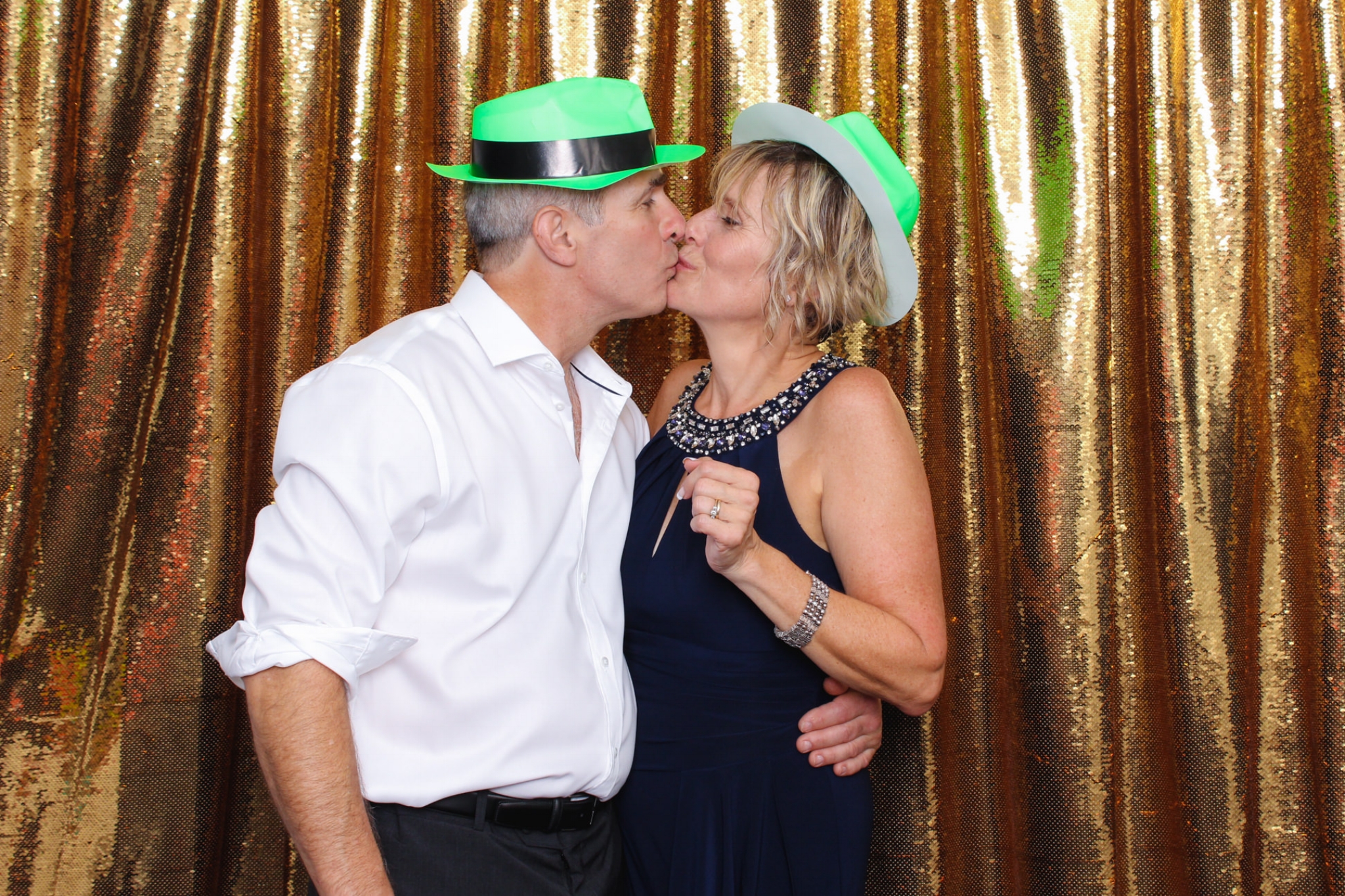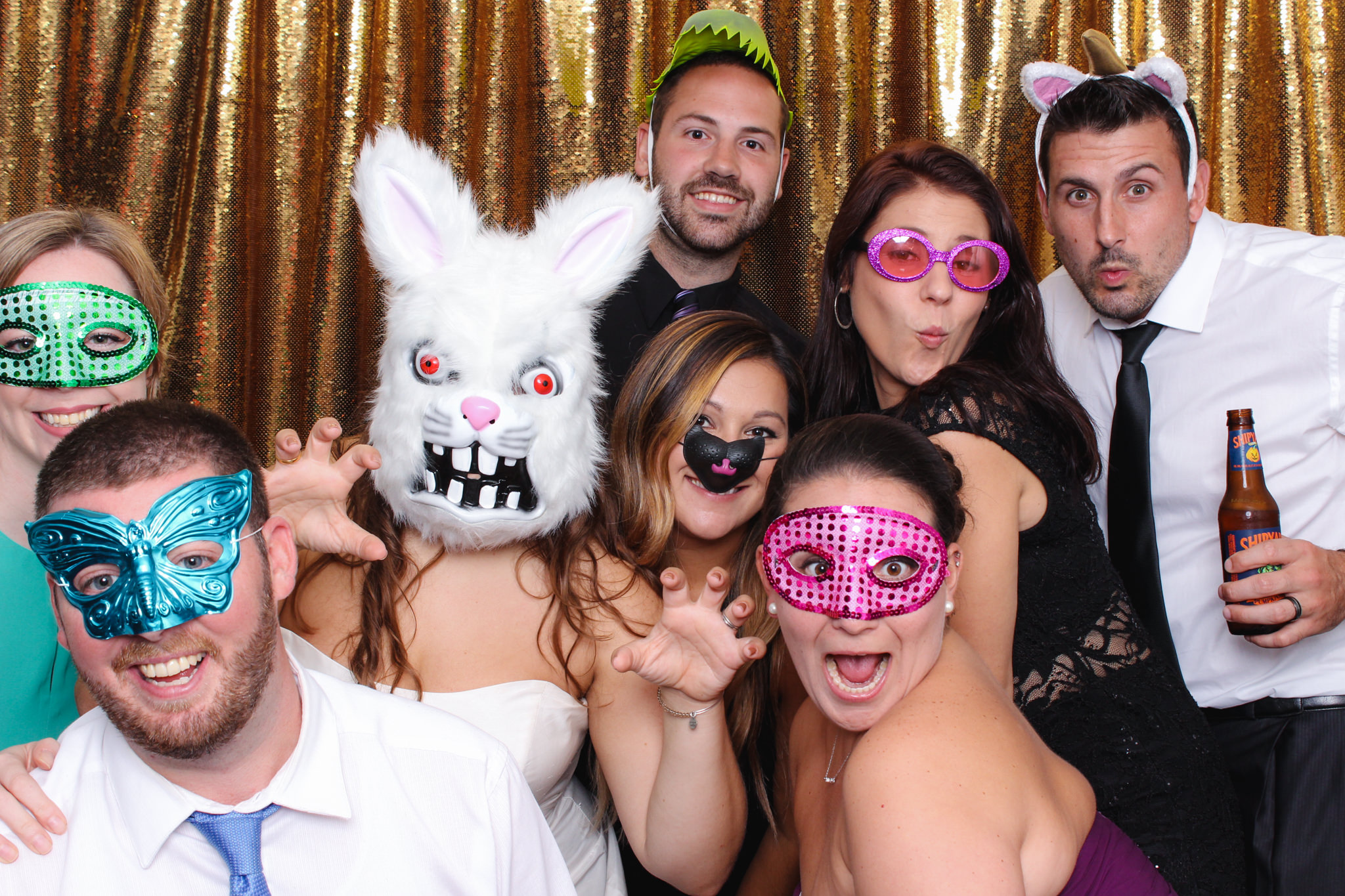 What's included:
- 4 hours of unlimited posing and prints
- a custom logo design to match your event
- a backdrop of your choice (sparkly gold or colorful geometric)
- a friendly attendant to set up the booth and assist guests
- digital delivery of every image after your event
Frequently Asked Questions
How does it work?
Our "open air booth" means there are no walls, so guests can easily pick out props and enter the booth as a group. Our professional camera, studio lighting, and tablet setup allows guests to see themselves on a live view touchscreen and press a button when they're ready to start. A countdown will appear before each photo is taken. In 20 seconds they will have a print in their hand!
When will my photos go online?
In one week, you'll receive a link to view and download your photos online. We have an optional (free) kiosk where guests can add themselves to the email list so that they will be notified too.
Can we have a different backdrop?
If you'd like something other than what we offer, you are welcome to provide a fabric backdrop of your choice. We'll bring clamps and stands to make it stay up.
Do you provide props?
We will provide a surprise selection of props, or you can provide your own (or a combination of both!)
What size are the prints?
The prints are a 4"x6" composite of 3 poses and your custom logo design.
Where can the Photo Booth be set up?
The booth requires 6'x8' in a low-traffic area, and we recommend it being within 10 feet of an electrical outlet (30 feet max). It should be physically covered from the elements (tents are fine). Before setting up, we will meet with your event coordinator to arrange the best location for your photo booth.
How many people can fit at once?
The current record stands at 15. Take that as a challenge.
How much time is needed for set-up and break-down?
We need at least an hour for set-up and an hour to break down.
Got more questions?